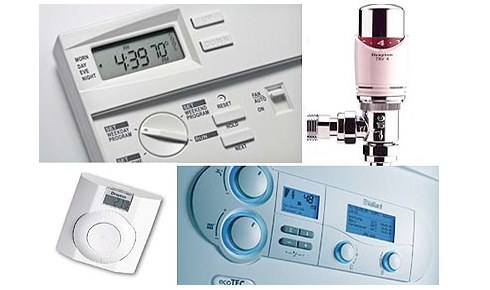 Heating Controls
Manage your home heating more efficiently. Heating Controls will save you approximately €400 on your heating bill annually.
Why install heating controls?
Central heating controls are just as important as your boiler because central heating controls decide how efficient your central heating will be overall.
At Southern Green Homes, we help you to find the combination of heating controls and condensing boiler will compliment each other to help reduce the amount of fuel your home consumes essentially lowering your monthly heating bills. Equally, by choosing the incorrect components or incorrectly matching your central heating components you will not be using your boiler at its full potential and could be spending more on your heating bills then you need to.
With the right boiler, central heating programmer, room thermostat configured correctly you can efficiently use the smallest amount of heat necessary to heat your home which will use the smallest amount of fuel possible saving you money on fuel costs each and every day. Updating your heating controls can save you approximately €400 on your heating bills annually.
What kinds of heating controls do SGH supply?
Thermostats: Room Thermostat, Central Heating Thermostat, Wireless Room Thermostat
Central Heating Programmers: Central Heating Control, Central Heating Timer
Programmable Room Thermostats: Central Heating Programmer and Room Thermostat combined
Central Heating Control Pack
TRV Thermostatic Radiator Valve
Motorised Valves
Are there Grants Available?
Yes. Grants of €600 are available through SEAI. Apply online by clicking here.

Contact us to ensure you can complete your central heating installation to an exemplary level.