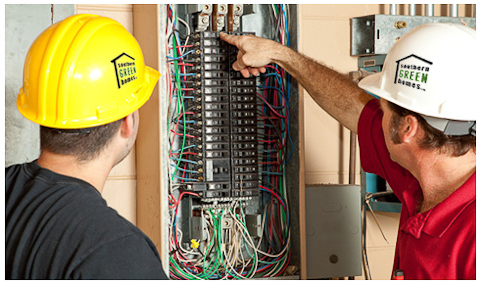 Electrical Services
Southern Green Homes has over 20 years of electrical installations. Contact us today!
What kind of electrical services do you offer?
Southern Green Homes has over twenty years of experience installing a wide range of electrical systems and appliances.  We offer:
– Electrical Installation & Repairs
– Rewiring

– General Electrical Maintenance
– Electric Shower Installation
– Security Lighting

– Retail Units

– Garden Lighting

– Fuseboard Replacements

– Electrical Maintenance
Are there Grants Available?
Grants are available for certain installations.  Click here for more information.
Is Southern Green Homes registered and insured?
Yes.  Southern Green Homes is registered with Safe Electric all regulating authorities.  We are fully insured and of our projects include written guarantees.  Only use a Safe Electric registered contractor like Southern Green Homes.