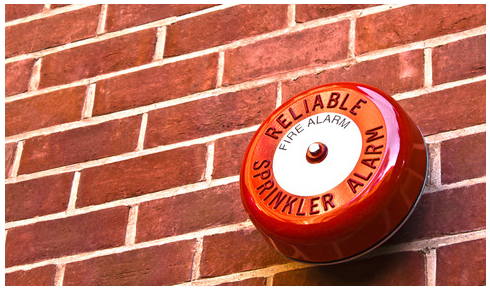 Fire Alarm Sysems
Southern Green Homes offer fire alarm systems for both commercial and residential premises.
An automatic fire alarm system is designed to detect the unwanted presence of fire by monitoring environmental changes associated with combustion.  Automatic fire alarm systems are intended to notify the building occupants to evacuate in the event of a fire or other emergency, report the event to an off-premises location in order to summon emergency services, and to prepare the structure and associated systems to control the spread of fire and smoke.  SGH has twenty years of experience installing tailored Fire Alarm Systems.

How do I know which Fire Alarm System I  need?
SGH first assesses your home or commercial premises to establish the levels of protection mandated by the appropriate model building code, insurance agencies, and other authorities.  When designing your Fire Alarm System, we take into consideration the specific components, arrangements, and interfaces necessary to accomplish these goals.  Equipment specifically manufactured for these purposes are selected and standardized installation methods are anticipated during the design.
What kinds of systems do Southern Green Homes install?
Our systems are comprised of both manually and automatically actuated devices.  Manually actuated devices include break glass stations, buttons, and extinguishers.  Manual fire alarm activation are constructed to be readily located (near the exits), identified, and operated.
Automatically actuated devices can take many forms intended to respond to any number of detectable physical changes associated with fire including: convected thermal energy; heat detectors, products of combustion; smoke detectors, radiant energy; flame detectors, combustion gasses; carbon monoxide detectors and release of extinguishing agents; and water-flow detectors. For specific commercial premises, we offer the newest innovations that use cameras and computer algorithms to analyze the visible effects of fire and movement in applications inappropriate for or hostile to other detection methods.
Are the systems complicated, will I know how to use them?
Southern Green Homes offers simple and effective fire alarm solutions for residential premises and more advanced systems for larger commercial installations.  We give full demonstrations, show you how to use your system and we'll be there for any questions you have.